International Courier
INTERNATIONAL COURIER
Written by Henrique Canary – PSTU/Brasil
Friday, 21 August 2015 16:39
His life
Liev Davidovich Bronstein was born on October 26, 1879, in the Ukrainian village of Yanovka, Russian Empire. Jew, son of middle peasants, he adhered to Marxism at 19 and went on to organize the workers of the region in a political and trade union organization called "South Russian Workers' Union."
Read more...
INTERNATIONAL COURIER
Written by Francesco Ricci - PdAC
Monday, 10 August 2015 16:43
When Friedrich Engels died in August 5, 1895 in London, it could be read on the theoretical journal of the German Social Democracy, Die Neue Zeit, that with his death "Marx also finished to die." There was not an exaggeration: in fact it is very difficult to separate Marx from Engels, distinguish their works or the parties that each wrote in the works signed by both. There are texts with only Marx's signature, but were completed or complemented by Engels; there are others signed by Marx (eg, many articles written for US newspapers to increase his meager income), but in fact written directly by Engels. What is true of their works can be said also about the long common militancy. Their lives were developing in a permanent symbiosis, in a continuous exchange. Marx-Engels: it's like a compound name for a single person.
Read more...
INTERNATIONAL COURIER
Written by Glailson dos Santos - PSTU (Brazil)
Monday, 15 June 2015 15:49
Nowadays it is becoming common to claim that there is no such thing as truth; what would exist are merely interpretations, particular points of view (knowledge), all equally valid. And that any attempt at knowing the truth would be nothing but sheer arrogance and pretentiousness of those naively seeking to cage the complexity of existence within limits authoritatively imposed by whatever deterministic approach.
Read more...
INTERNATIONAL COURIER
Written by Ngo Van Xuyet
Thursday, 11 June 2015 23:10
In 1945, 70 years ago, Ta Thu Thau (great fighter against French colonial rule and the main Trotskyist leader in Vietnam) was shot by Stalinists, under the orders of Ho Chi Minh. We are publishing a short biography by another Vietnamese Trotskyist, Ngo Van Xuyet. It first appeared on Revolutionary History, Vol. 3, N. 2, Autumn 1990.
Read more...
INTERNATIONAL COURIER
Written by Nahuel Moreno
Tuesday, 26 May 2015 13:37
Forty years ago, on May 1975, the American imperialism was defeated in Vietnam by the resistance of the Vietcong and all the Vietnamese people. In 1967, before that defeat, the Argentinian Trotskyist and founder of the IWL-FI Nahuel Moreno wrote Chinese and Indochinese Revolutions [1] where he gives an account of both revolutions that changed the world.
Read more...
INTERNATIONAL COURIER
Written by Rosa Luxembrg
Friday, 01 May 2015 01:44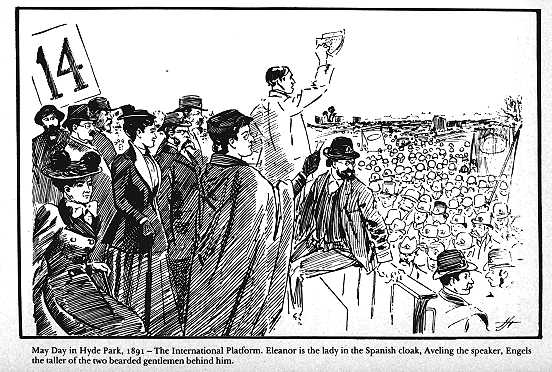 This short article by Rosa Luxemburg shows the steps given by the working class in the world to create the First of May or, as she says "a proletarian holiday celebration" to demand the eight-hour working day.
Read more...
INTERNATIONAL COURIER
Written by Patrizia Cammarata, PdAC
Monday, 02 February 2015 16:11
Pietro Tresso (Blasco) was born on the 30th of January 1893, in Magrè di Schio in the province of Vicenza, in Italy.
Read more...
INTERNATIONAL COURIER
Written by IWL-FI
Saturday, 27 December 2014 18:05
The first issue of our program shows interviews with IWL-FI militants, in which they explain the main events of the class struggle in their countries.
Read more...
INTERNATIONAL COURIER
Written by Henrique Canary - PSTU
Wednesday, 10 December 2014 23:57
Nahuel Moreno wrote a short essay entitled Being a Trotskyist today in 1985. In it, the Argentine Trotskyist leader claimed what he believed to be the fundamental political, theoretical and programmatic legacy that Leon Trotsky left to Marxism.
Read more...
<<

Start

<

Prev

1

2 3 4 5 6 7 Next > End >>


Page 1 of 7